This site uses cookies. By continuing to use this site, you are agreeing to our use of cookies.

Learn More.
PocketMine Forums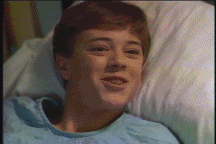 It has come to my attention that user conduct within the forums has dropped significantly. To combat this, I will be advising certain actions to be avoided, and others modified.
-Conduct to other Users-
​
Conduct to other users in the forums is at an all time low.
Some things I will not accept:
Bullying,
Blatant disrespect or lack of effort to communicate fairly,
Posting advertisements to other users [Will discuss in a bit],
Lack of effort to understand another users post, and in turn harass...
Where are those PHP7 binaries or .phar files? Watch the
animated gif
for more info.
Interesting links:
A new PocketMine-MP Development build has been released!
PocketMine-MP 1.6dev-1266 for Minecraft: PE v0.13.1 alpha
What changed between the last and this release?
Where can I find the phar?
Do you already have an installation of PocketMine, then download phar from
here
or use curl/wget.
Code:

curl -sL get.pocketmine.net | bash -s - -v development
wget -q -O - get.pocketmine.net | bash -s - -v development

Use
these instructions
for a fresh installation of PocketMine....
Hello!

As you may or may not know, PHP7 (the next version of the language version PocketMine uses) is going to be released soon. This has been highly anticipated, as this update will bring huge performance improvements, and PocketMine will benefit of this greatly (expect at least two times as fast in the worst case!). It also adds new language features, which we will be using.

However, to fully use all the new features, we need to do partial backwards-incompatible changes to the plugin API, so the version will be bumped to 2.0.0. But wait! Don't start strong arguments yet. Why are we doing this? What is going to happen to existing plugins? Will I have to do something? Should I hate...
Hello all,
I'm excited to announce that there will be a panel dedicated to Minecraft: Pocket Edition servers and community at Minecon this year! The event will be held at the ExCeL Center in London, and there will be livestreams of the event and panels. The panel will be talking about the operations of running a MCPE Network, PocketMine, and how the community differs from it's desktop counterparts. It will feature William/
@williamtdr
(me!) of the Lifeboat Network, Niraj/
@Iphonetips1
and
[email protected]
of InPvP, and
@shoghicp
, the creator of PocketMine and now Mojang team member. We look forward to seeing any of you that can make it! If you...